Regular service of a pump increases its lifespan while maximising efficiency and reliability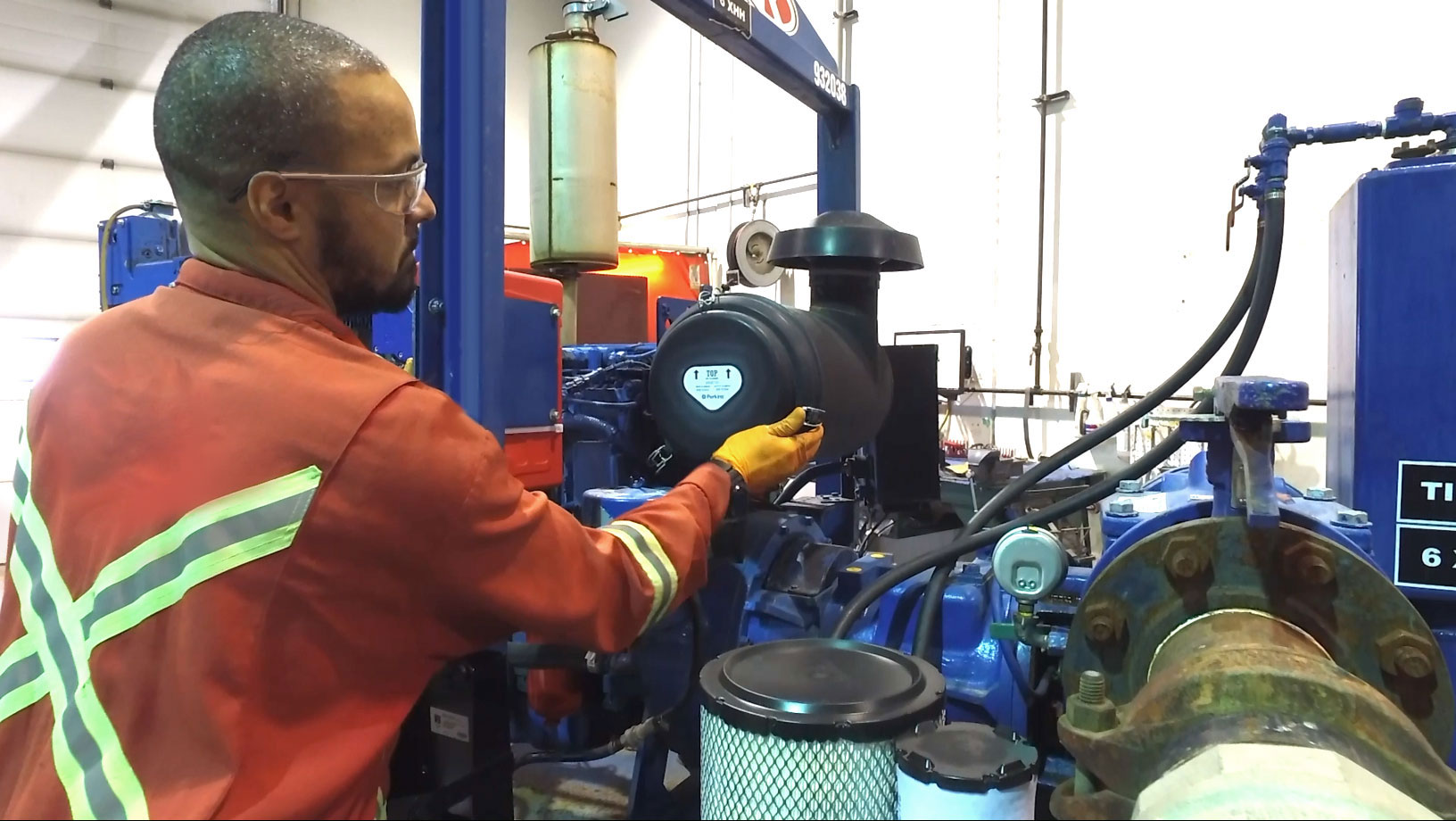 Ketek Infinity uses, maintains, repairs and services a wide variety of pumps. Whether it's a centrifugal pump, an electric submersible, a vertical turbine, a deep well pump or a trash pump, we've used it ourselves, rented it out, sold it when asked, and repaired and maintained it as required.
If you're looking to buy or rent a pump, our team of experts is ready to help you find the exact pump depending on your needs. The pump will be determined by environmental requirements/sensitivity, fluid density, flow requirements, pressure, elevation change, etc.
If your pump needs repair or upkeep, our maintenance division offers preventive maintenance and regular site visits. Every pump sold by Ketek Infinity is tested in a 90m3 test tank and compared in both flow and pressure to the factory pump curve. A report can be provided upon request.
Our skilled service division is the ideal choice for all your pump repairs. Our team can carry out pump repairs in our repair facility.
Tips for Maintaining Pump Health
Maintenance Frequency
Perform regular checks on your pump's daily/monthly/weekly depending on usage. (Always check the owner's manual)
This will save downtime and costly catastrophic failures.
Lubrication for bearings, whether it be an oil bath or grease, is critical for the healthy, interruption-free operation of your pumps (per the guidelines set by the manufacturer). Also, it is important to make sure that you do not over-lubricate. Over-greasing can result in bearing damage.
Overheating of water-cooled electric submersible pumps happens when an insufficient volume of water is passing over the motor or the motor is covered in an insulating material such as clay. Confirm the pump is producing above its minimal flow and not attempting to push fluid above the maximum lift, as per the pump curve. Ketek has designed a custom cooling system for a variety of pumps and applications.
Cleaning/Flushing Pumps After Use
It is important to always clean and drain pumps after use. Moving pumps from one location to another without cleaning first can have harmful effects to the environment by introducing invasive species and contaminates. It is also important to drain pumps after use when there is the potential of sub-zero temperatures. Housings and volutes will crack, which is typically a costly repair.
Preventative Maintenance/Service Schedule
People tend to ignore pumps and only care about them when they are not working. As with all mechanical equipment, pumps require maintenance and have scheduled service intervals. Following a schedule will extend the life of the pump, reduce downtime, increase pump efficiency and save you money!