February 10, 2022
Fort McMurray
Ketek Group and Infinity Métis Corporation Form New Joint Venture Partnership
Fort McMurray, Alberta – Ketek Group and Infinity Métis Corporation are pleased to announce a Memorandum of Understanding to create a Joint Venture, Ketek Infinity, to perform work in the Regional Municipality of Wood Buffalo and surrounding area. The agreement will leverage the strengths of the two companies to bring much needed services to clients operating in the oilsands and oilfields, as well as in other industrial activities and in the municipal sector. Ketek Infinity will seek to broaden its presence in the RMWB and looks forward to partnering with many of the region's great organizations.

Ketek was founded in 1979 to provide rental equipment to companies operating in Alberta's oilfields. The company has grown and expanded its expertise and now works with clients in oil and gas, construction, engineering, mining, forestry and agriculture, as well as with all levels of government. Ketek's core services include water pumping and dewatering, pump maintenance and sales, waste management, custom fabrication, HDPE fusing, electrical services, safety services and transportation. Rentals continue to be central to our operations. We rent generators, pumps, light towers, tanks and much more. We have nine locations across Western Canada, from Fort McMurray to Saskatoon, to support our operations in the field.
About Infinity Métis Corporation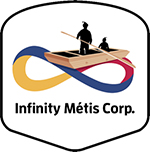 Infinity Métis Corporation (IMC) is an Indigenous – Métis owned and operated company and the business arm of the McMurray Métis Local 1935. It represents the members of the McMurray Métis through regulatory support and engagement. IMC has an active and knowledgeable base of representatives that currently work and volunteer within the grassroots level of the local Indigenous community. IMC was created as a means of generating revenues for the McMurray Métis. Our vision is to support the McMurray Métis and Métis people of the RMWB in community, business, and the social well-being for today and tomorrow. IMC has developed business partnerships with several specialized businesses to help it realize its mandate. It 
welcomes this new partnership with Ketek Group.
"Infinity Metis Corporation and our team of strategic partners are very excited to have Ketek as a new partner! This partnership will bring many opportunities and a key part of the success is having a clear vision and mission based on transparency and continued collaboration. IMC and Ketek look forward to pursuing the opportunities within industry together and the impact this brings to McMurray Métis Membership in terms of employment and training."
– Shawn Myers, CEO, Infinity Métis Corporation
"Ketek has a long, successful history of operating in the Fort McMurray region. This new partnership is exciting for us as it aligns with our values and will allow us to expand our offerings and bring effective solutions to more clients."
– Shane Stewart, VP of Mining Services, Ketek Group
To learn more about Ketek Group and the diverse scope of their industry partners, please visit the following websites: