Ketek Infinity is a partnership between two long-standing Albertan companies: Ketek Group and Infinity Métis Corporation.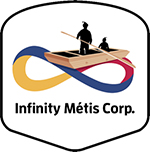 Infinity Métis Corporation
Headquartered in Fort McMurray, Infinity Métis Corporation (IMC) is an Indigenous – Métis owned and operated company and the business arm of the McMurray Métis Local 1935. It represents the members of the McMurray Métis through regulatory support and engagement. IMC has an active and knowledgeable base of representatives that currently work and volunteer within the grass roots level of the local Indigenous community. IMC was created as a means of generating revenues for the McMurray Métis. Our vision is to support the McMurray Métis and Métis people of the RMWB in community, business and the social well-being for today and tomorrow. IMC has developed business partnerships with a number of specialized businesses to help it realize its mandate.

Headquartered in Edmonton, Ketek was founded in 1979 to provide rental equipment to companies operating in Alberta's oilfields. The company has grown and expanded its expertise and now works with clients in oil and gas, construction, engineering, mining, forestry and agriculture, as well as with all levels of government.
Ketek's core services include water pumping and dewatering, pump maintenance and sales, waste management, custom fabrication, HDPE fusing, electrical services, safety services and transportation. Rentals continue to be central to Ketek's operations. It rents generators, pumps, light towers, tanks and much more. Ketek has nine locations across Western Canada, from Fort McMurray to Saskatoon, to support operations in the field.